The first children's flying club in Hurricane Factory Tatralandia.
For all children from 5 to 15 years.
Tunneling is becoming an increasingly popular sport across all ages. We founded the HurriKids Kids Club to create the right conditions for the smallest airmen and to support the expansion of tunnel flying in Slovakia.
Regular children flying together under the supervision of experienced instructors takes place every second Sunday of the month. It is suitable for more experienced small pilots as well as for beginners.
Conditions:
Child age 5-15 years
Flying 8 – 30 minutes (depending on the child's flight capability, more advanced pilots join in pairs / quads and fly longer)
There are a maximum of 15 children per group
Video of flying and rental equipment included
Your children are constantly supervised by experienced instructors
Membership fee is 99 € / month.
Next dates:
7. 1. 2024
21. 1. 2024
4. 2. 2024
18. 2. 2024
3. 3. 2024
17. 3. 2024
14. 4. 2024
28. 4. 2024
12. 5. 2024
26. 5. 2024
9. 6. 2024
23. 6. 2024
For reservations and further information contact us at
hurrikids@hurricanefactory.com
or tel. number +421 911 533 354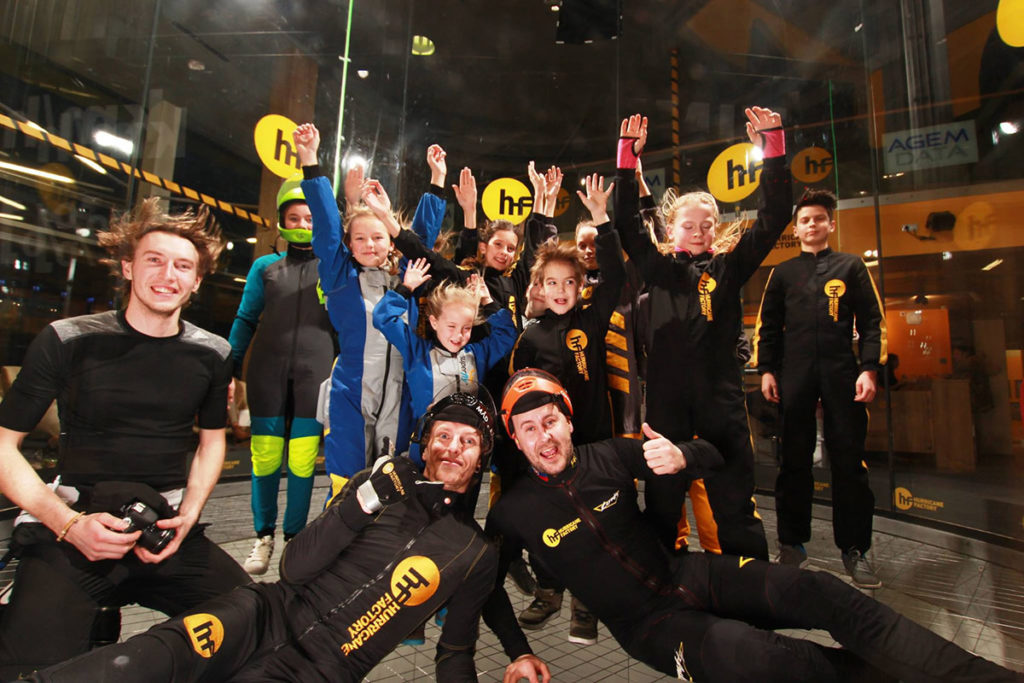 60 SECONDS
IN HURRICANE
FACTORY
Equivalent to a plane jump
SAFE
AND FOR EVERYONE
From 5 to 100 years
FOTO
AND VIDEO
Available after flight